Piedras
raíces
culebras
compactas en la tierra.
Caigo
en el olor a óxido
y no llego nunca al fondo.
Será que el fondo no existe.
Será que es ese el destino humano:
no terminar de caer.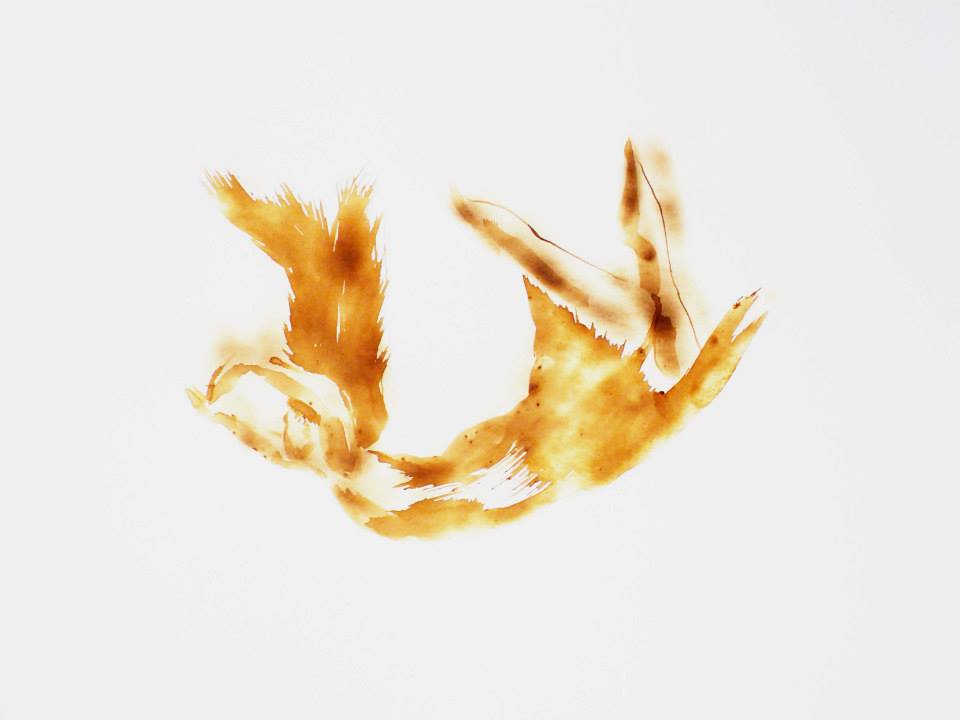 Stones
roots
serpents
compact in the earth.
I fall
into rusting air
and never reach the end.
As if the end does not exist.
As if this is human destiny:
to never stop falling.
Poema / Poem: Tania Pleitez Vela. Traducción/Translation: Jessica Rainey.
Fire Painting: Thelma Seguí