Te descubrí en los frutos de mi manojo,
en los gritos de perico que fertilizan mi vientre.
Imagen de ti fragmentada
añicos
vaho
hasta que descubrí que te llevo en mi constelación tropical.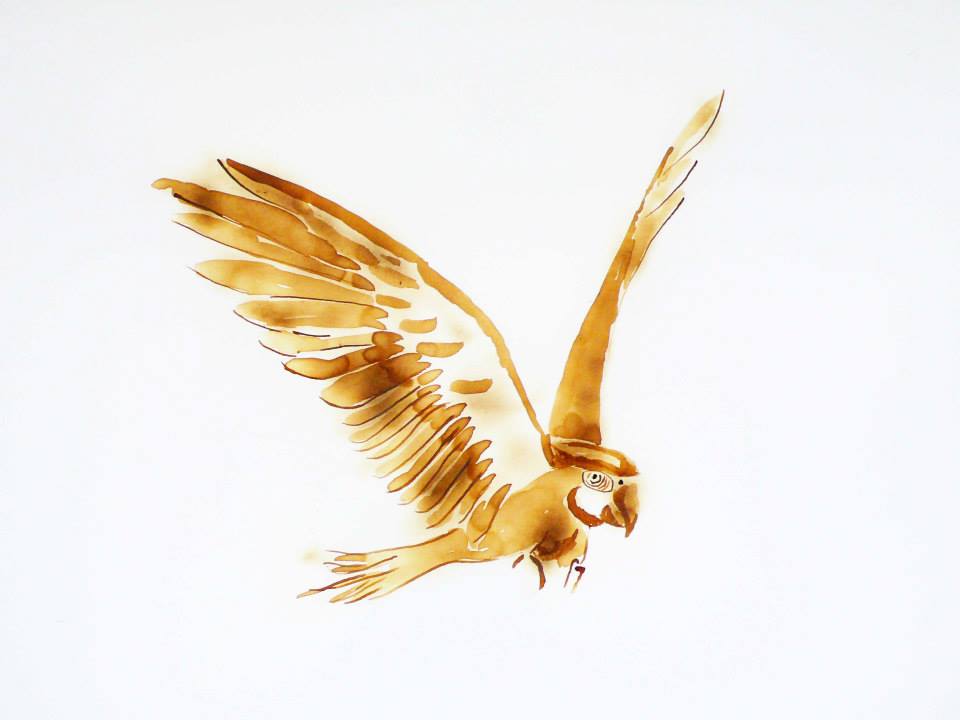 I found you in my bundle of fruit,
in the parakeet cries that fertilise my belly.
Your image fragmented
shattered
exhaled
until I discovered I carry you in my tropical constellation.
Poema/Poem: Tania Pleitez Vela. Traducción/Translation: Jessica Rainey.
Fire Painting: Thelma Seguí